Did you know the Link My Pet app features an in-app symptom analysis tool and a 24/7 live televet service?
With Link Health powered by Petriage, you know if something is wrong with your pet and what you need to do next in real time. Built by vets with over 99% accuracy in assessing urgency of seeking care means you have peace of mind around the clock.   
This in-app health service includes:
Symptom analysis survey 
Symptom assessment 
Treatment/care recommendations 
Email summary of symptom assessment 
Exclusive access to the Petriage 24/7 Nurse Help Line
Live assistance from vet professionals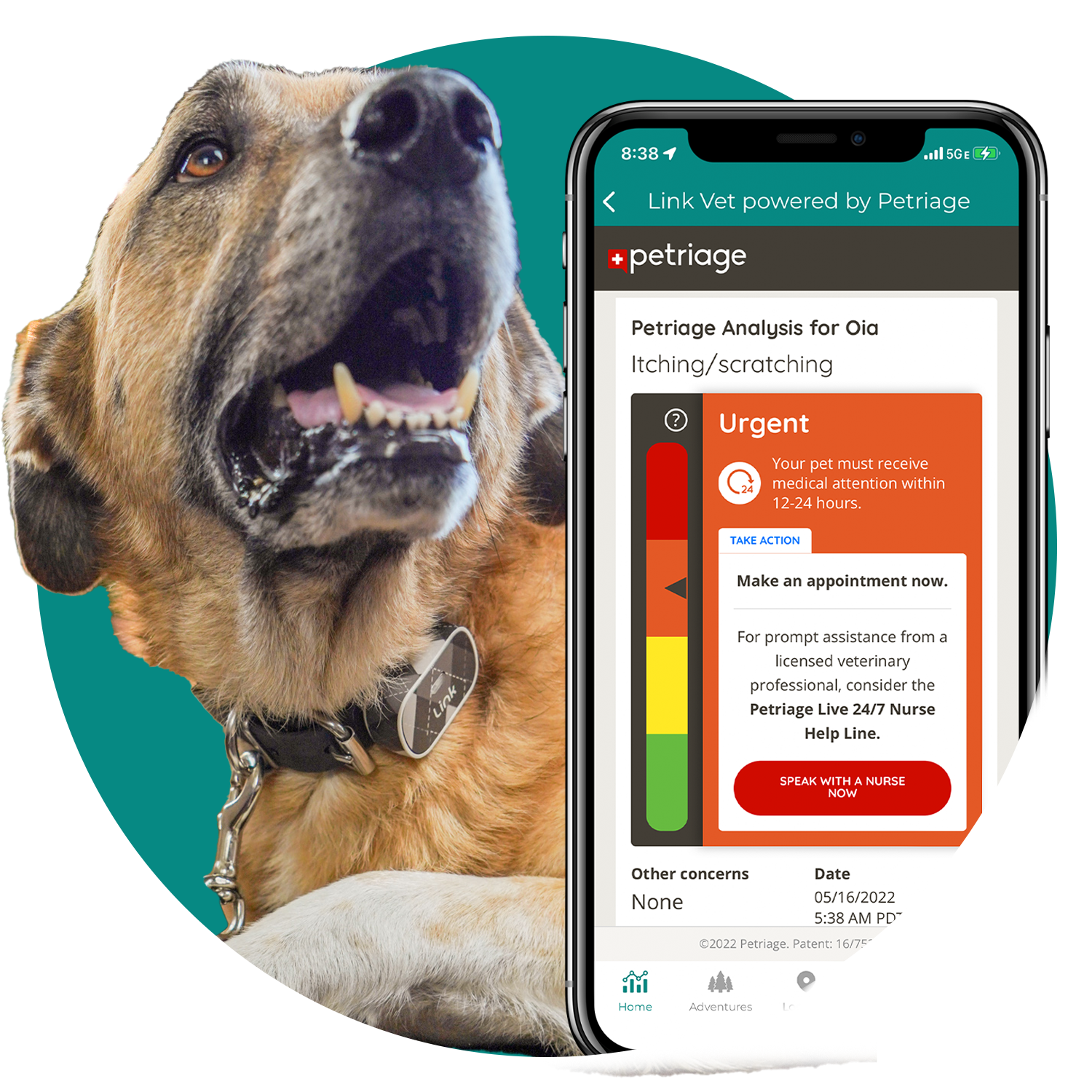 You can also conveniently store vet records and medication reminders in the Link My Pet app to keep all your dog's important information in one place. From the app you can quickly and easily share records with your vet, daycare, groomer and more with just a tap.
Link Health helps turn your Link into a powerful tool that connects you with all aspects of your dog's health & wellbeing in ways that fit seamlessly into your lifestyle and routines – all at the tap of a screen. Click here to learn more about the Link Smart Pet Wearable - industry-leading GPS dog tracker, activity monitor & training aide.